Migration Update : 19 August 2022
1. Department of Home Affairs announced Interim Allocations for State/Territory Nomination for FY22-23
All States/Territories received increasing numbers of allocations for 190 Visa.
​​Under the 2022-23 Migration Program settings, nomination allocations are made available to States and Territories in the following visa categories:
Skilled – Nominated (sub​class 190)
Skilled Work Regional (Provisional) (subclass 491)
Business Innovation and Investment Program (BIIP)
As you can see below, Victoria has received the highest allocations with 9,000 quotas for 190 Visa.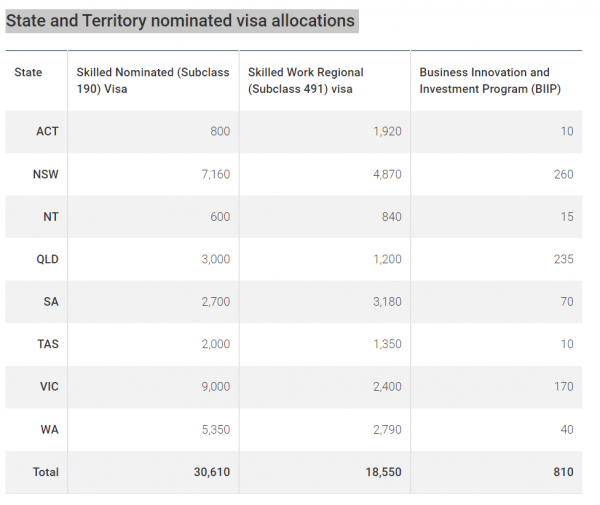 2. Migration Queensland opens application for State Nomination for the new Financial Year 2022-23 program year to Onshore and Offshore applicants
The Subclass 190 visa is a permanent state nominated visa.
The Subclass 491 visa is a 5-year provisional state nominated visa with a pathway to permanent residency.
Please see below for Queensland eligibility criteria on each skilled visa pathway:
SOL Migration received two 190 Visa Invitation just two days after submissions.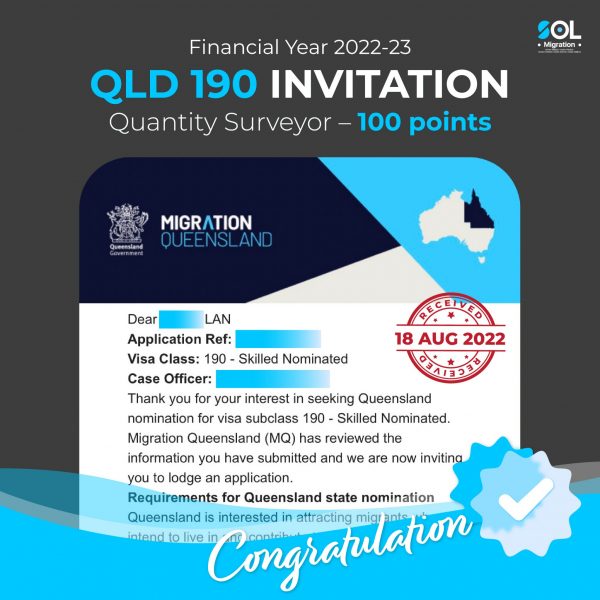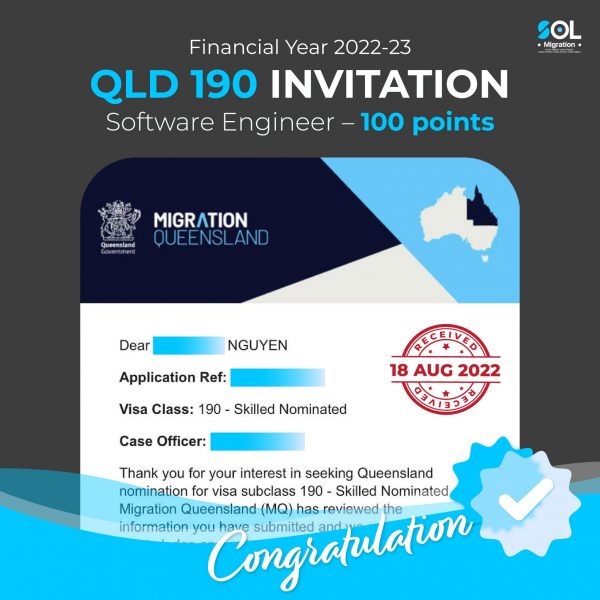 3. VIC opens application for State Nomination for the new Financial Year with flexible eligibility requirement
The Skilled Nominated visa (subclass 190) is a permanent visa for skilled migrants.  No more occupation sector restrictions for the new financial year.
Who can apply?
4. Visa Expiry Reminder: Most student visa will expire at the end of August if you completed your studies in Jun/Jul 2022
Please check and plan for your next visa to avoid overstaying in Australia.