Migration Update : 13 May 2022
Content Summary
1. The migration Queensland Skilled Program is now closed, but they will continue process for those who already lodge for 491 SBO
If you are a 491-SBO (small business owner) applicant and have submitted your EOI and 491-Small Business Owners Assessment Form via our by Friday 6 May 2022, you will still receive an invitation. However, the Migration Queensland has received a large demand for this pathway the processing time may take up to 8-12 weeks.
2. Offshore 600 visitor visa processing time has been accelerated to around 37 days
Due to the COVID-19, visa processing times have been affected and applications mat take longer to finalise. For Visitors visa, the processing time is calculated differently depending on when you applied.
3. SOL Migration continues to receive QLD State Nominations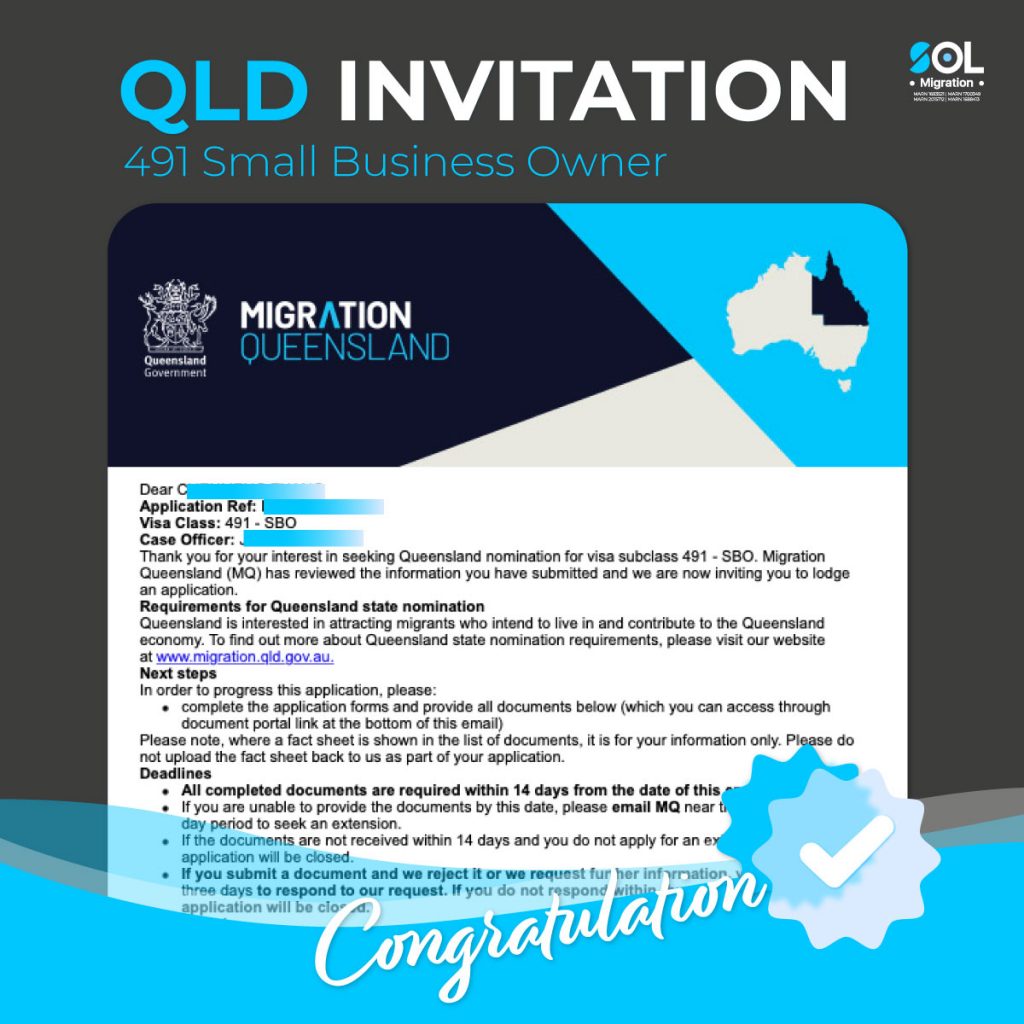 This week, SOL Migration receive QLD State Nominations which is 491 Small Business Owner.