Migration Update : 6 May 2022
Content Summary
1. April Global Visa Processing Time statistics revealed, student and graduate visa processing time has been delayed.
As border reopen and more people are eligible for travel, the older applications are being finalised, published processing times will reflect the age of these applications.
Processing time are impacted each month by:
incomplete applications
complex cases
changes in application volumes
changes to Ministerial Directions.
Students visa applications from applicants outside Australia are being prioritised to allow new students to travel to Australia and commence their course.
90% of visas finalised with in 13-14 months for both Graduate Work Stream and Post-Study Work Stream.
2. Live in Melbourne no longer accepting skilled program ROIs from 29th Apr
Regarding to the last week Migration News update, the Immigration Victoria will no longer be accepting Registration of Interest (ROI) submissions. The 2022-23 Victorian Skilled Migration Program is scheduled to open to new ROIs in July 2022.
3. SOL Migration continues to receive QLD State Nominations
This week, SOL Migration receive 2 QLD State Nominations which is 491 Small Business Owner.


4. SOL Migration is organising a State Nomination Seminar on 12th May to talk about Regional State nomination policies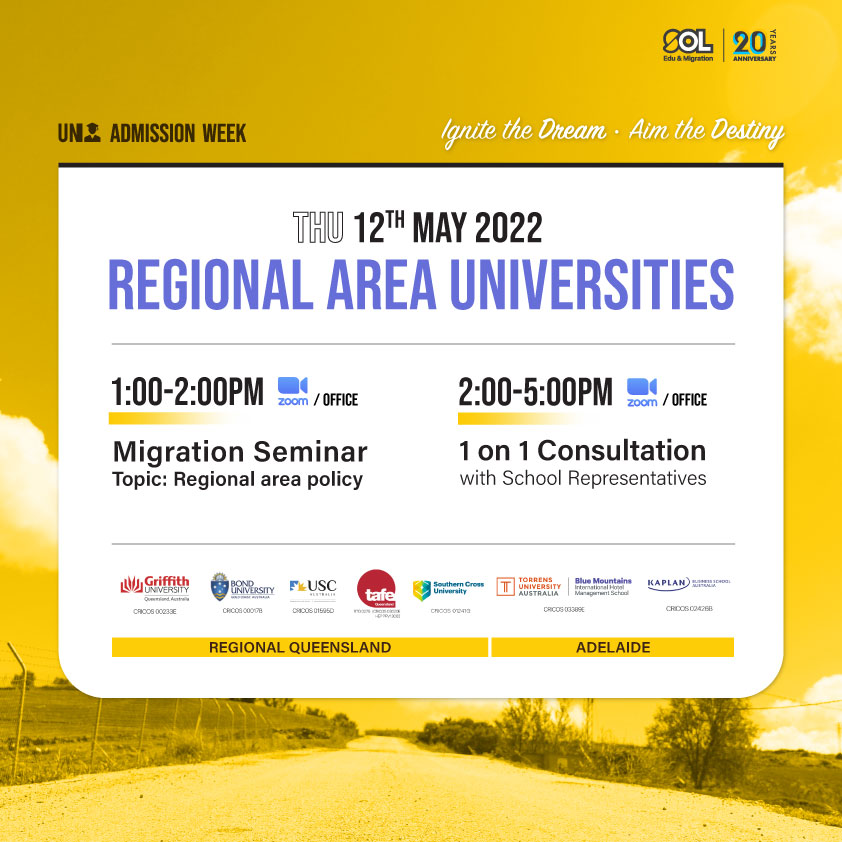 5. The Migration Queensland Skilled Program is now CLOSED for the 2021–22 program year.
The Migration Queensland Skilled Program (subclass 190 and 491 visas) is now closed due to the nomination allocation for 2021-22 program year being filled.
SOL Migration is now open for free initial counselling:
Book now via: https://www.solmigration.com/book-consultation/